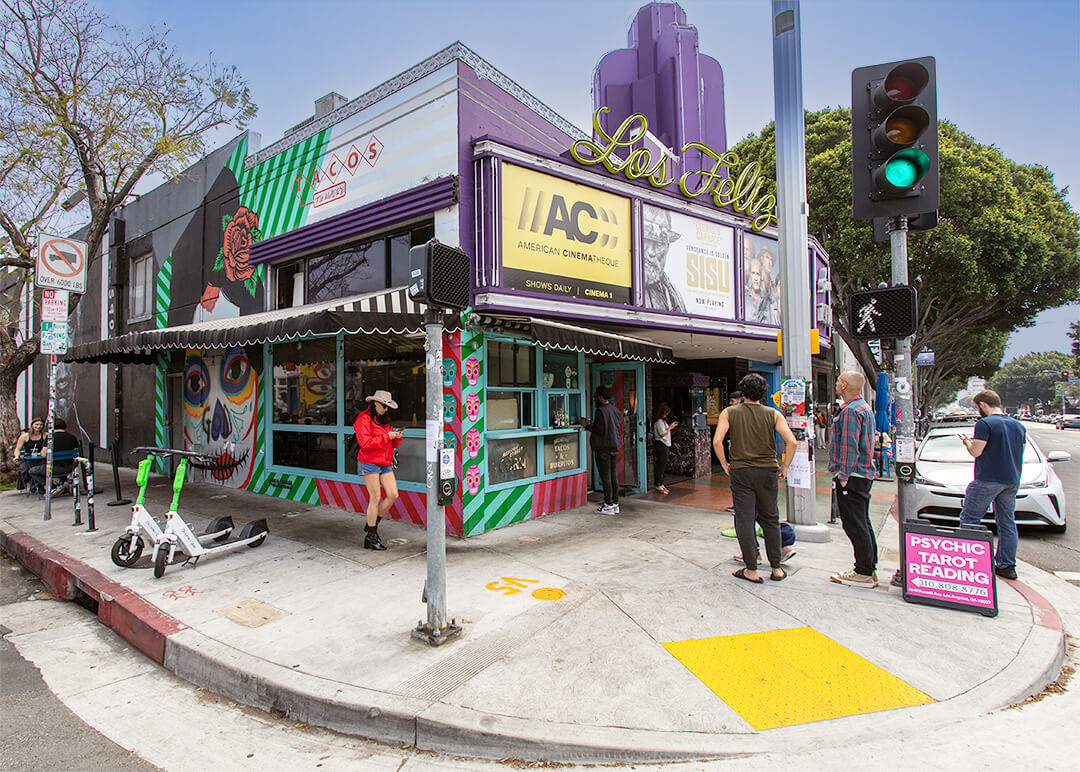 Los Feliz, most commonly pronounced Loce FEE-lus, is what's happening... and it has been for as long as I can recall. 
Your real estate listings here — whether they are the stately properties north of Franklin Avenue, or the hidden gems on either side of Hillhurst and Vermont Avenue — are bordered by lively attractions that people considering moving to Los Feliz should know about.  
Allow me, your friendly neighborhood Los Feliz real estate photographer, to supply you with Value Added Photosets featuring colorific imagery to support your beautiful properties on the MLS. 
Locals and stoppers-by integrate daily and nightly to create a bonafide scene in this electric enclave of Los Angeles. 
From enjoying a hike in nearby Griffith Park, to reveling in the nightlife at The Dresden Restaurant & Lounge, one has only to visit and partake to see why people love living in Los Feliz. 
A Los Feliz Real Estate Photographer Puts His Finger On the Pulse
Somebody has to do it. 
You're busy putting the finishing touches on your listing, and you're almost ready to hire a real estate photographer. I'll take care of your photography at the property, and I'll take it upon myself to be the observer, the consummate bystander, and the snapper of photos at the neighborhood's hotspots.
I know I'm always saying trust me, but trust me... your listings will benefit from my loitering!
Check out Los Feliz Theatre (pictured above), a three-screen cinema that began projecting Hollywood's magic in 1935, and has been showing some of the industry's most interesting films throughout the eight decades that have followed. 
You will notice a hubbub here long before night has fallen. That is because great tacos and burritos can be had before and after a matinée. 
A location such as this reflects the entire self-contained vibe of Los Feliz. A person or family has only to park, or walk a block from their home, and an entire evening of leisure is laid out before them. 
Nobody in Los Angeles likes wasting time in traffic to enjoy their day or night off
Los Feliz has it all. Home buyers should be made aware of this.
Include imagery of this bustling neighborhood in your listing. You'll distinguish your unique property all the more from others on the MLS.
---
Make your Los Feliz listing truly camera ready!
Call or Text:
818-961-4277
Or go to:
Los Angeles Real Estate Photography Services & Pricing
---
Let's talk turkey.
Not that anything in Los Feliz is that cut and dry, but frankly, turkey should be surprisingly juicy, so... let's talk surprisingly juicy turkey. 
Fred 62 at 1850 N Vermont Avenue is a local institution serving incredible turkey meatloaf in a funky, retro diner setting. We can also feel free to talk vegan ramen and filling meatless sandwiches here, because Chef Fred caters to everyone in the neighborhood through one cohesive menu. 
The feel at Fred 62 is quintessential Los Feliz. You'll spot everyone from regulars, to celebrities, to fashionistas on-a-break/not-on-a-break from being fabulous. 
It's laid back, but fantastic... a true Cali classic for eating well and people watching. And, it's at the heart of an inclusive neighborhood worth living in and enjoying to the fullest.
Add some serious color pop to your next Los Feliz real estate listing: choose or customize a Value Added Photoset!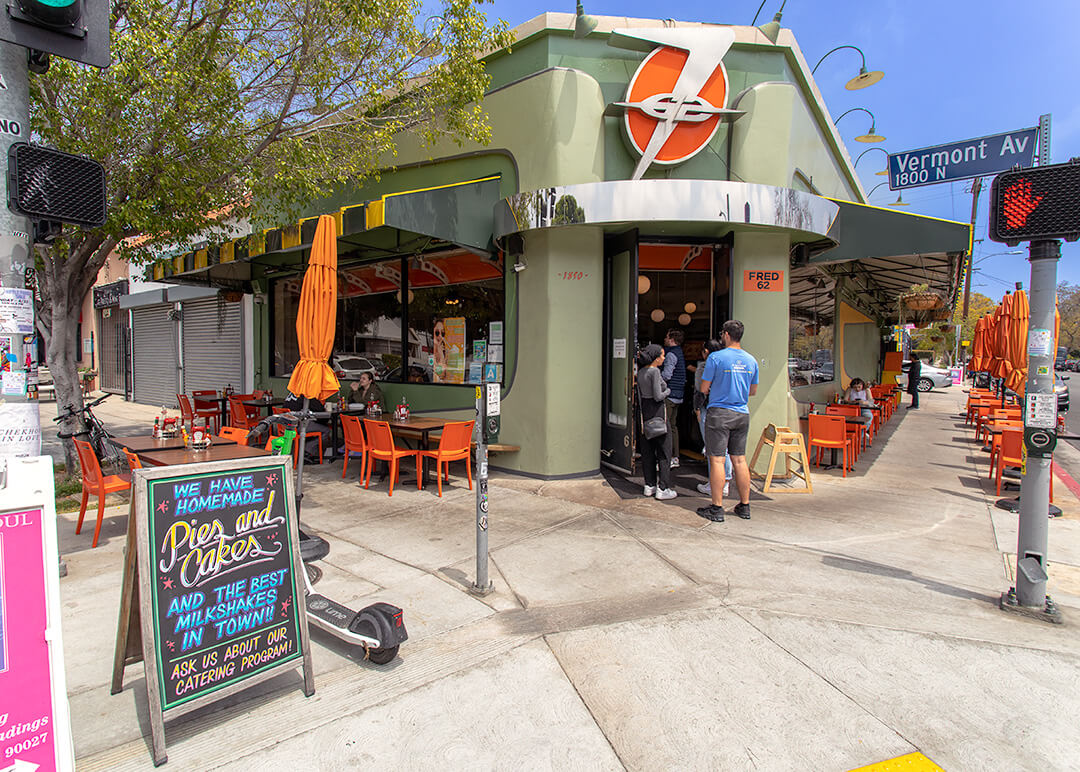 Get buyers excited about the area as well as their new home. Please read my post, Hollywood Hills Real Estate Photographer Brings Local Flair to Your Listing, for even more reasons to use value added photography. Much of the information there applies here as well.
Consider including images like the above local institutions next to your property on the MLS. Fred 62 is, after all, one of the many exciting attractions that people moving to the area will have walking access to morning, noon, and night.  
The Food Doesn't Stop There... This Los Feliz Real Estate Photographer is Also a Gourmand

Nestled deep in the heart of Los Feliz at 1921 Hillhurst Avenue is Alcove Cafe & Bakery. 
In Hollywood form, the alfresco dining area is a charming brick patio cloaked in the shade of trees, umbrellas, and assorted greenery. Street traffic is charmed by succulents lining the property, and people are beckoned inward between two brick pillars. 
From tantalizing baked goods, to filling breakfasts, popular burgers, and craft cocktails, this Los Feliz highlight is a scene in-and-of-itself. 
Locals are aware that the cottage here is perfect for private events, and in that respect the staff cater to whatever personalized needs they may have. It's a pleasure for everyone, locals and visitors alike, to have had Alcove going strong since 2004. 
Word-of-mouth has turned people on to Alcove for years. Vivid imagery can have much the same effect...
Nestle Alcove Cafe & Bakery in your Los Feliz listing on the MLS. You'll be glad you did, because your listing will look even sharper and garner more interest. And more interest means you closing faster.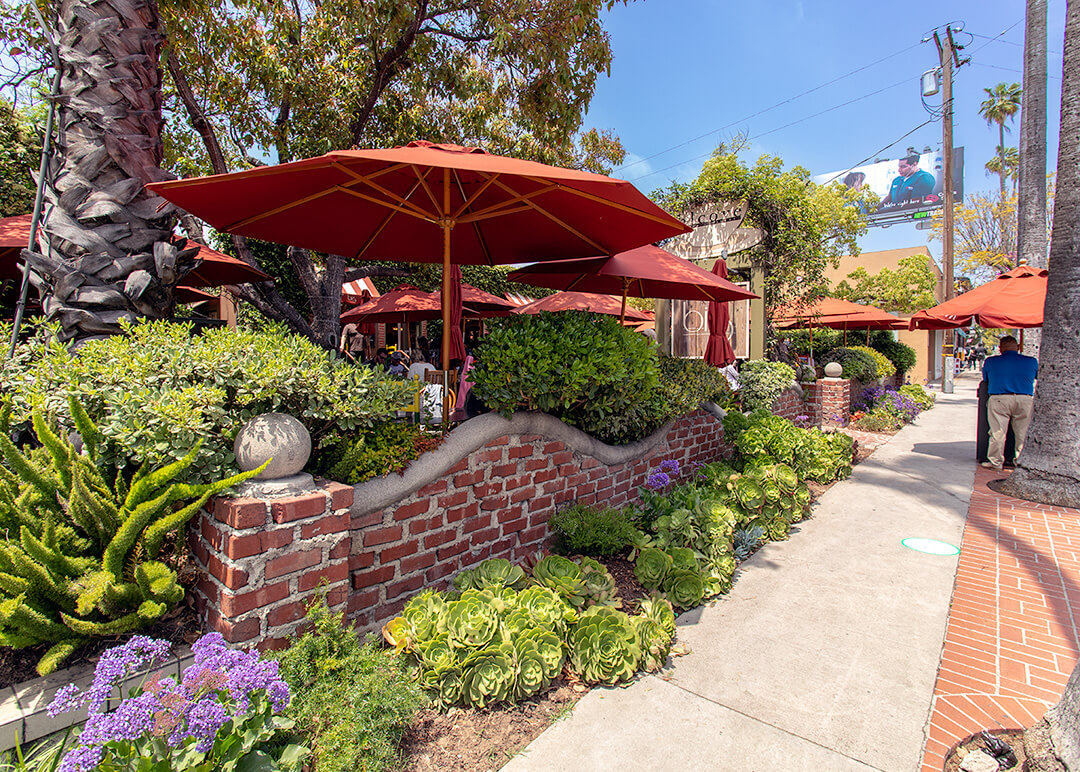 Moving on from the social scene...
Safety Snapshot From a Los Feliz Real Estate Photographer

I feel an imperative need to mention a recent integral addition to Los Feliz: Cedars-Sinai Urgent Care.
Cedars-Sinai is ranked #1 hospital in California, and #2 in the nation 
Cedars-Sinai carries with its name an immense sense of respect for patients and their well-being and dignity, and a reputation for being on the cutting edge of technology and medical technique. 

Locals cheered when Cedar-Sinai opened a 24-Hour urgent care facility last year on Hillhurst Avenue.
It's a huge plus for individuals and families considering moving to Los Feliz that such a facility will be there for them in the event of an emergency.
Help alert the home buying public to the presence of a well-respected urgent care center in Los Feliz... 
Consider including an image of Cedars-Sinai in your Value Added Photoset.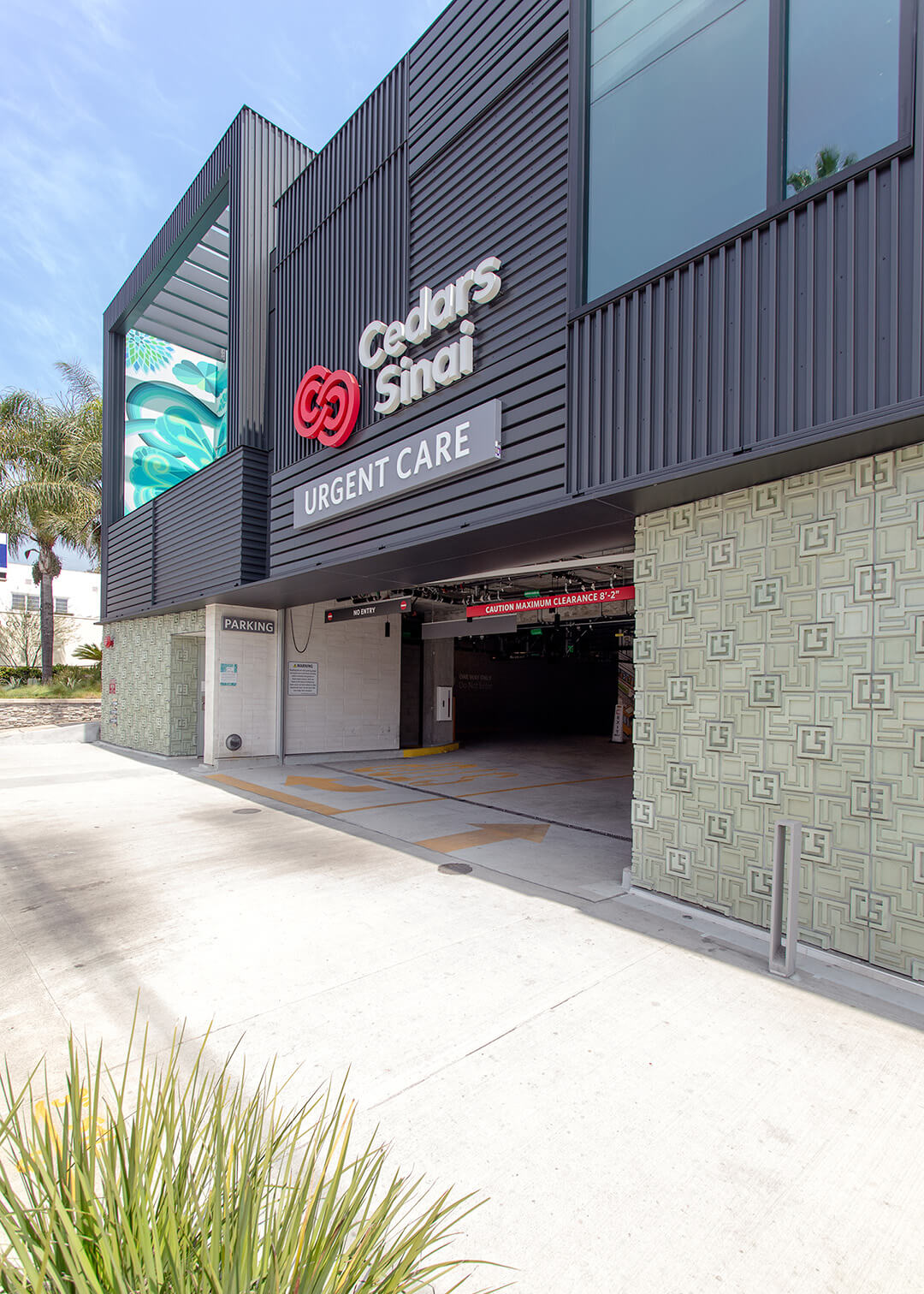 It's about time to wrap things up for the day, but before we do, I want to emphasize that Los Feliz is an ideal place for families to grow roots. I generally associate homes with families, and most of my blog posts (such as South Pasadena Real Estate Photographer's Guide to the City's Attractions) are centric to the theme of family life. 
The streets in Los Feliz are clean, and the people care about nurturing and growing things that make the neighborhood an awesome place to live and interact.
Bordered by Hollywood, Silverlake, and the 5 and 101 freeways, everyone in the family has their needs in Los Angeles met with relative ease. 
Good times and brotherhood are at every turn in Los Feliz, so make sure to let the eventual inhabitants of your homes here know what awaits them in this fine Los Angeles enclave.
I believe I will pick up an attractive hanging plant before heading home. What a lovely spring day it is here in Los Feliz! And even if it was a little gloomy, I can chase the clouds away in editing (as mentioned in Burbank Real Estate Photographer: Before & After Photos on a Rainy Day).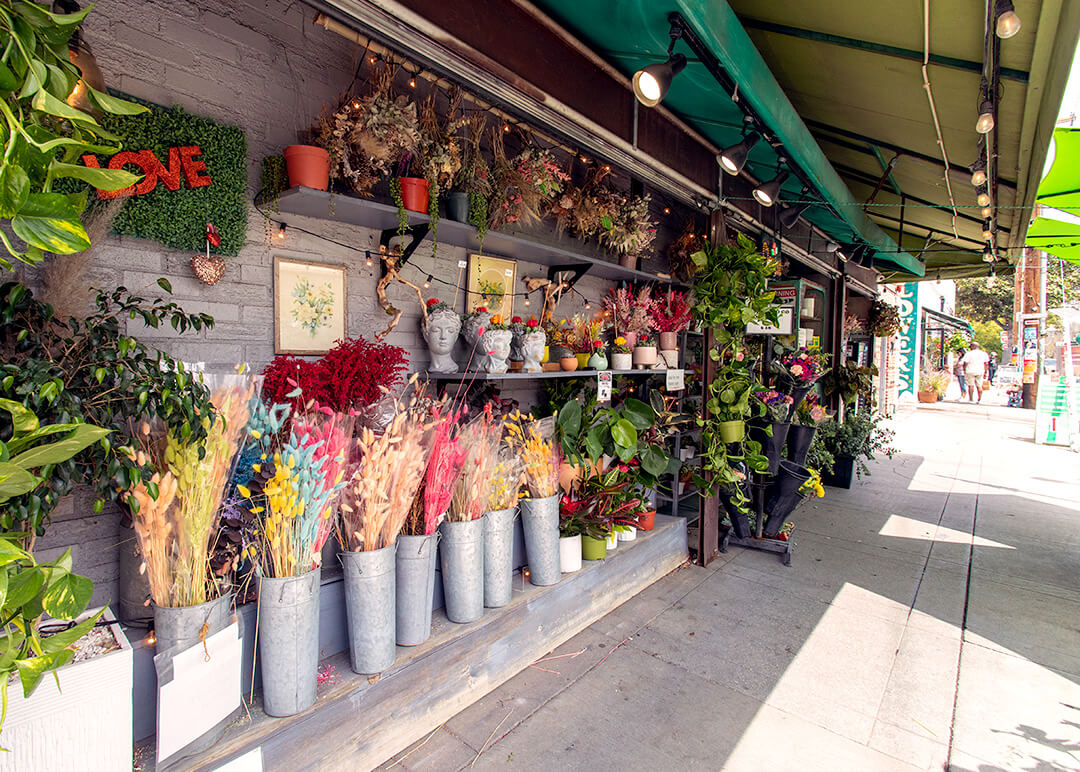 I'm excited to assist you in outfitting your Los Feliz real estate listing with all the necessary flourishes!
Reach out to make it happen...

>> Click here to review photography services and pricing, and book an appointment.
Call or Text:
818-961-4277
Email:
feelsphotoworks@gmail.com