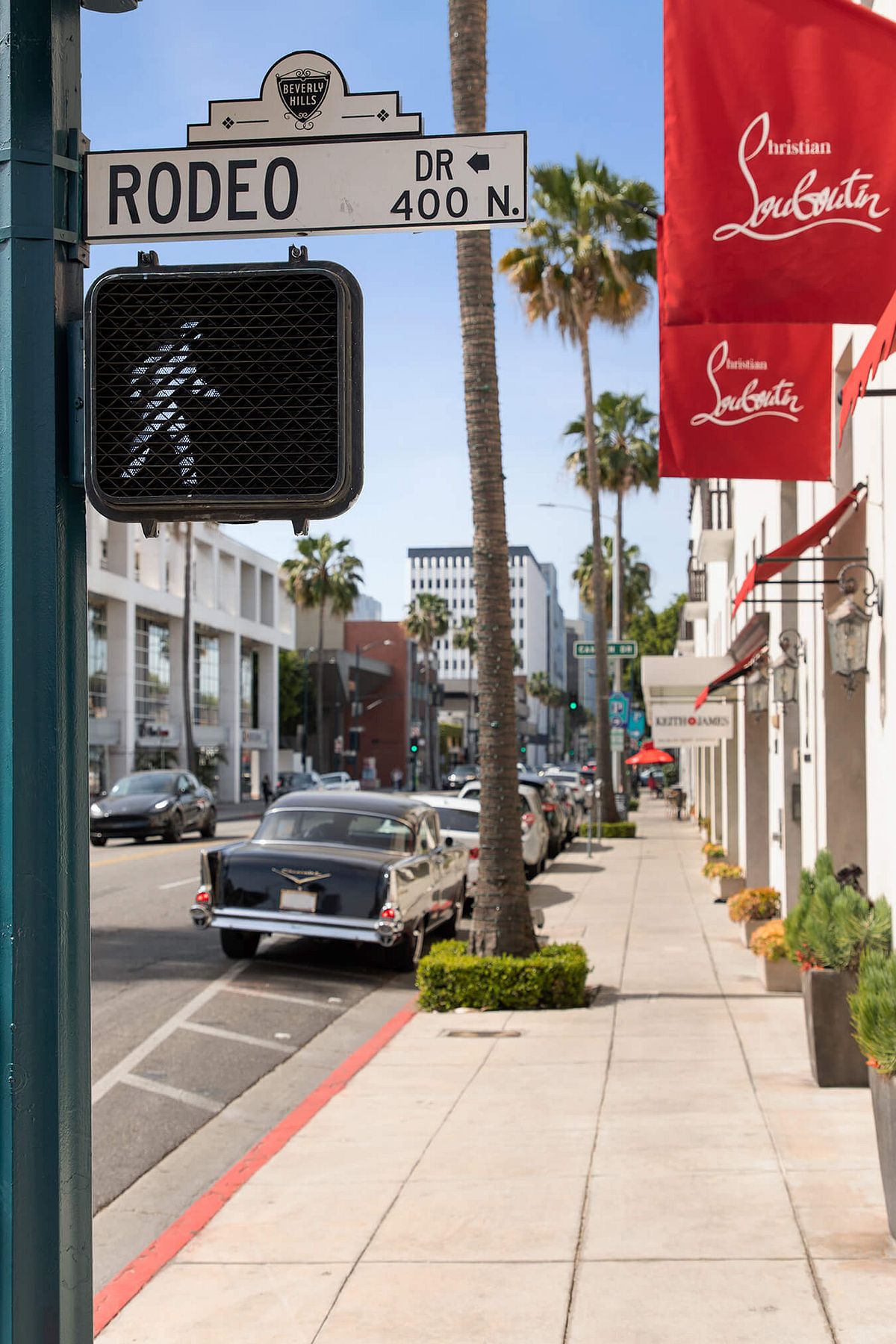 Where Angelenos are concerned, perusing the storefronts of the Beverly Hills shopping district is the closest thing to gawking at those knockout displays in New York. Here, they are less intricate and a little more whimsical, and the exhilarating desert climate makes for an especially charming stroll. This Beverly Hills real estate photographer has certainly done his share of window shopping in the area!

Whenever my chef knives are critically dull, I relish the chance to visit Yoshihiro Cutlery on Wilshire to have them tuned up. On such occasions, I window shop, customarily pop in a boutique or two, and enjoy an espresso.
Residentially speaking, the eye candy in Beverly Hills must be seen to be believed. Towering palms line either side of immaculate streets, and consistently unique home architecture ranges from hefty-modern to fanciful. Angelenos and visitors alike have toured the beautiful mansions on a sunny day by way of car — windows down, top too when applicable — or by tour bus. 
Truth is, everybody would LOVE to live here and have their place in the sun. Ahh, The American Dream.
Your clients have been living that dream right here in Beverly Hills, among the stars, and with a lavish property that has most likely been adding to the glamor of the area for years. Lucky them, and lucky you when the sale goes down... Congratulations in advance to everyone involved!
A Beverly Hills Real Estate Photographer's Part in All This
Cue the patriotic music. I'ma comin' to help somebody else get a slice of American pie.
This listing of yours is no fixer-upper, as your clients have most likely been perfecting it inside and out for years. You and they are ready to rock and roll. 
I'll provide you with the highest quality real estate photography available. I respect your hard work, and I stake FEELS Photoworks' catchy name on delivering the most flattering compositions a Canon camera can produce. 
---
Ready for Expert Photography?

Call or Text:
818-961-4277

Or go to:
Los Angeles Real Estate Photography Services & Pricing
---
Please check out my article on How to Hire a Luxury Real Estate Photographer if we haven't yet had the pleasure to work with one another.
If you don't have time to deviate from this article with another click, I can dig it. The long story short is: when it comes to selecting a photographer for a job this important, I'm your expert.
I Photograph Spaces to Showcase How They're Meant to be Enjoyed
I highlight what the architect meant with his/her design by relating the floor plan to a "flow plan." In other words, I photograph the space to show how it was intended to be enjoyed and used. It seems simple, but it's rather tricky.
Plenty of photographers begin shooting at a room before doing a thorough walk-around to examine the functionality of the space. For me, the time I spend on a proper walk-around is as essential as the time I spend clicking the shutter on my camera.
"Character" of the home is another factor that I pay close attention to. I'm sure you've heard your clients exclaim, "this place has so much character. We'll be sad to leave." Well, I capture that too. It takes an artist to elegantly package up both the functionality and character of a beautiful home, and at FEELS Photoworks, I add consistent, prompt delivery to the equation.

After I'm done with your still photography, I sincerely hope to create a Matterport 3D virtual tour for the property. In these busy times, a sturdy tour allows buyers the ability to re-visit a property of interest at their leisure. This equates to MORE traffic at your listings, from Beverly Hills, to the expanse of Los Angeles. 
Beverly Hills Real Estate Photographer Does the Town
Let's get back to the 90210 (etc.) here... 
It is, after all, where buyers interested in your property will be moving should their bid be the winning one.
You've probably heard me say this before, and that's okay because I truly mean it: use Value Added Photography. If you haven't heard me say it before, please take a deeper dive by reading my blog on Hollywood Hills and adding local flair to your listing. The same applies in Beverly Hills.
You're Super Busy. I Made it Easy... 
I'll unlock my Beverly Hills Value Added library. There you can easily select photos of local sites that best apply to your listing. For both buyers familiar and unfamiliar with the area, these images serve as enticements when positioned alongside those of luxury homes on the MLS. A decision as huge as moving to Beverly Hills is made easier when images of exciting amenities and landmarks are included.
Remember, The American Dream is what buyers here will be getting, not just a beautiful home.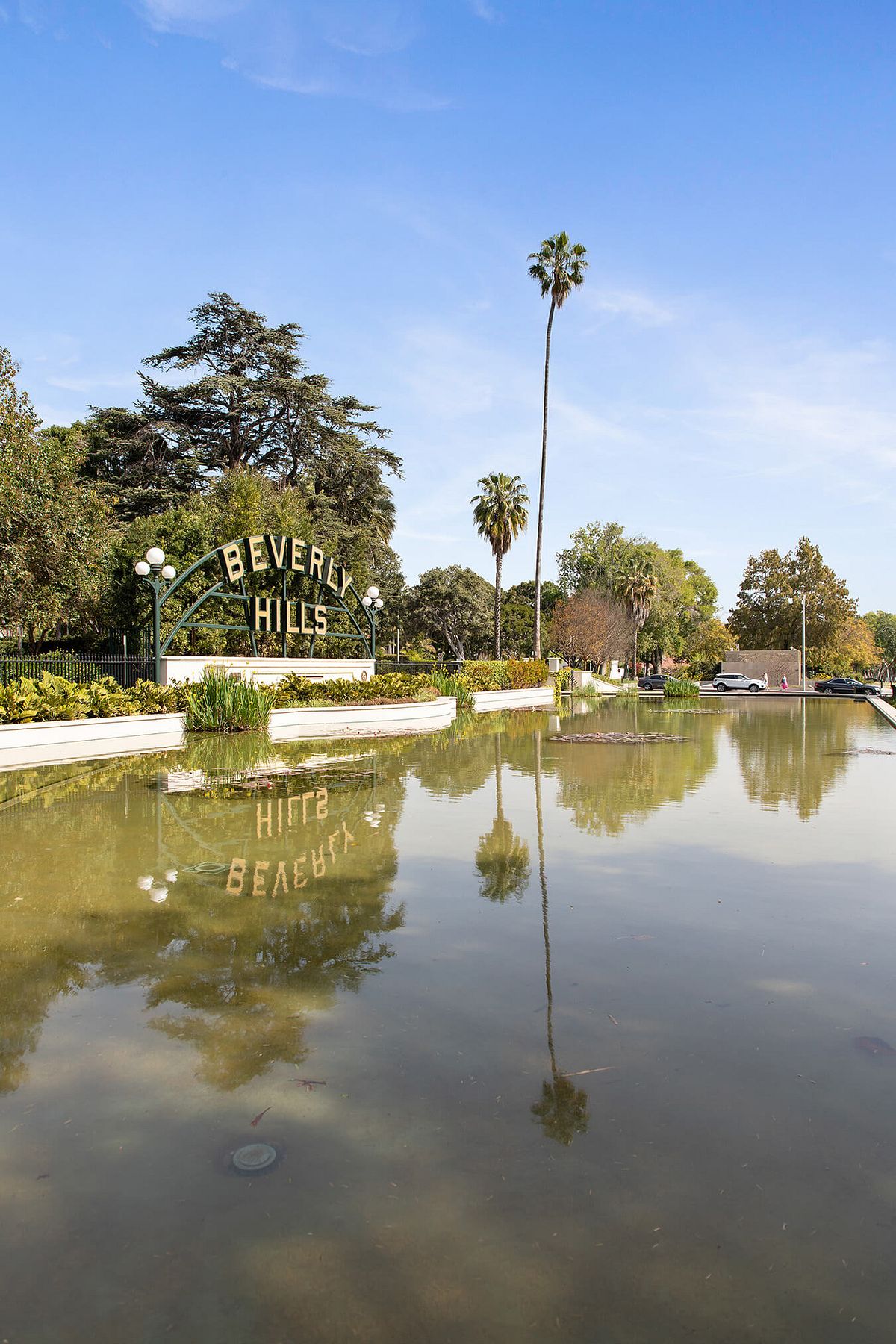 If you're not quite convinced, just know that my spiel isn't centered around increasing your spend with me each go-round. 
I aim to have you as a regular client for years to come, and the expertise I relate in these posts is aimed at getting you more (and consequently higher) offers, to close sooner and move on to your next adventure. In my opinion, every top agent should have their go-to expert photographer to fulfill that need, consistently. 
And since I aim to be that guy, I'm never going to beat around the bush...
3 Steps to a Perfect Listing, According to an Experienced Beverly Hills Real Estate Photographer
Let's recap. If your property is a banger — as is yours in Beverly Hills — there are three visual impressions you should make alongside your eloquent description of the home/estate:
1. Still Photography 
2. Matterport 3D Virtual Tour
3. Photography of Local Sites 
Expertly executed still photography gives the buyer a true feel for how the home is to be enjoyed. The Matterport 3D virtual tour allows you to stay in front of the buyer by allowing them to walk through the property again and again to percolate interest. And lastly, those "value added" images of local sites depict what the buyer will really be getting should they win their dream home inside The American Dream. 
Consider the amount of stellar restaurants in the area. One local favorite is Il Pastaio. With Chef Drago at the helm, you couldn't do any better for a fancy al fresco dinner. Include hotspots like Il Pastaio in your luxury listing. It's not just boutiques in Beverly Hills. People love to eat well here!
CIRCLING BACK
Let's re-focus on número tres.
Folks that live in Beverly Hills have the money to shop here as regulars; they aren't just window shoppers.
Not all boutiques are positioned along Canon or South Beverly Drive, or Brighton Way. There are some dazzling outdoor malls which don't face the street, where locals make regular and special purchases, and schedule health-based appointments. The architecture is spectacular as usual, blending old and new in true SoCal form, and locals relish the polished charm while they get their business done in style. 
Consider including images of special malls in your listing.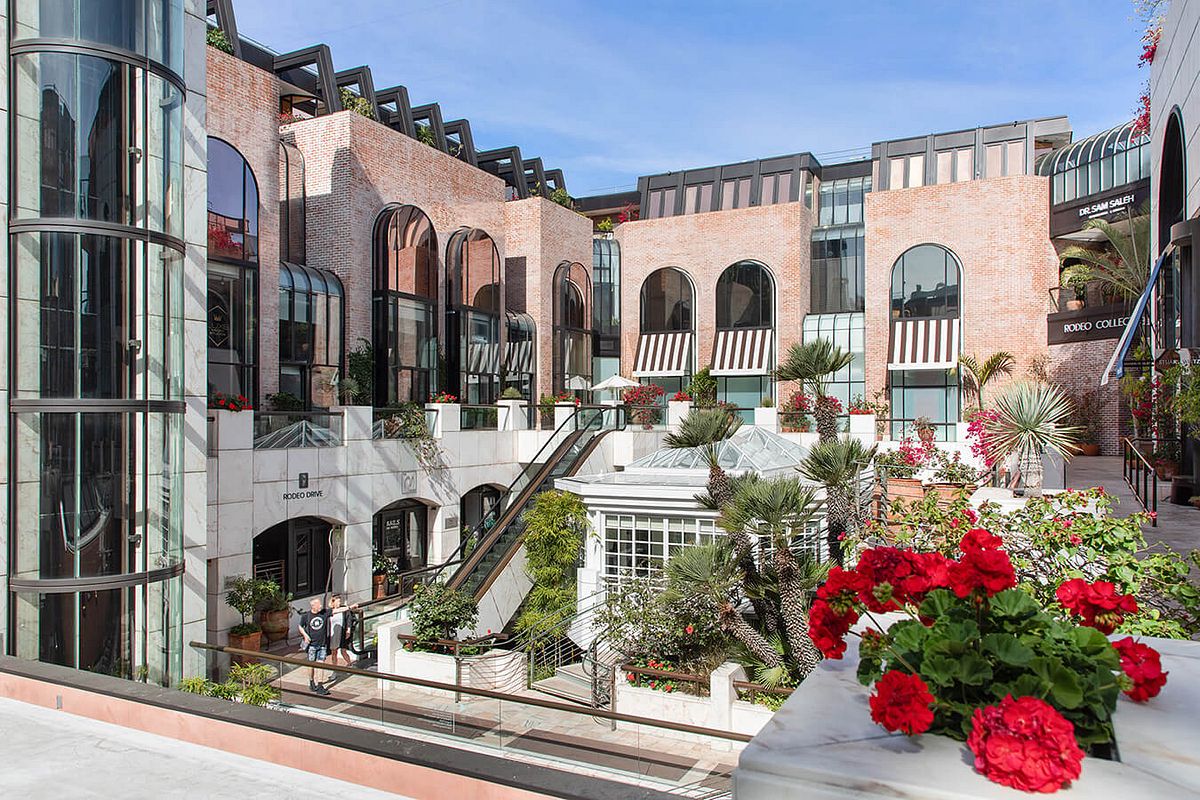 Well that's it for today, my friends.
Please don't hesitate to reach out. There's nothing better than a good, old-fashioned organic phone call where introductions are concerned. Simply give me a ring to get this thing rolling. Your listing in Beverly Hills is hot, and I assure you that FEELS Photoworks will make it incendiary on the MLS.
Ciao for now! 
>> Click here to review services and pricing, and book an appointment.

Call or Text:
818-961-4277
Email:
feelsphotoworks@gmail.com