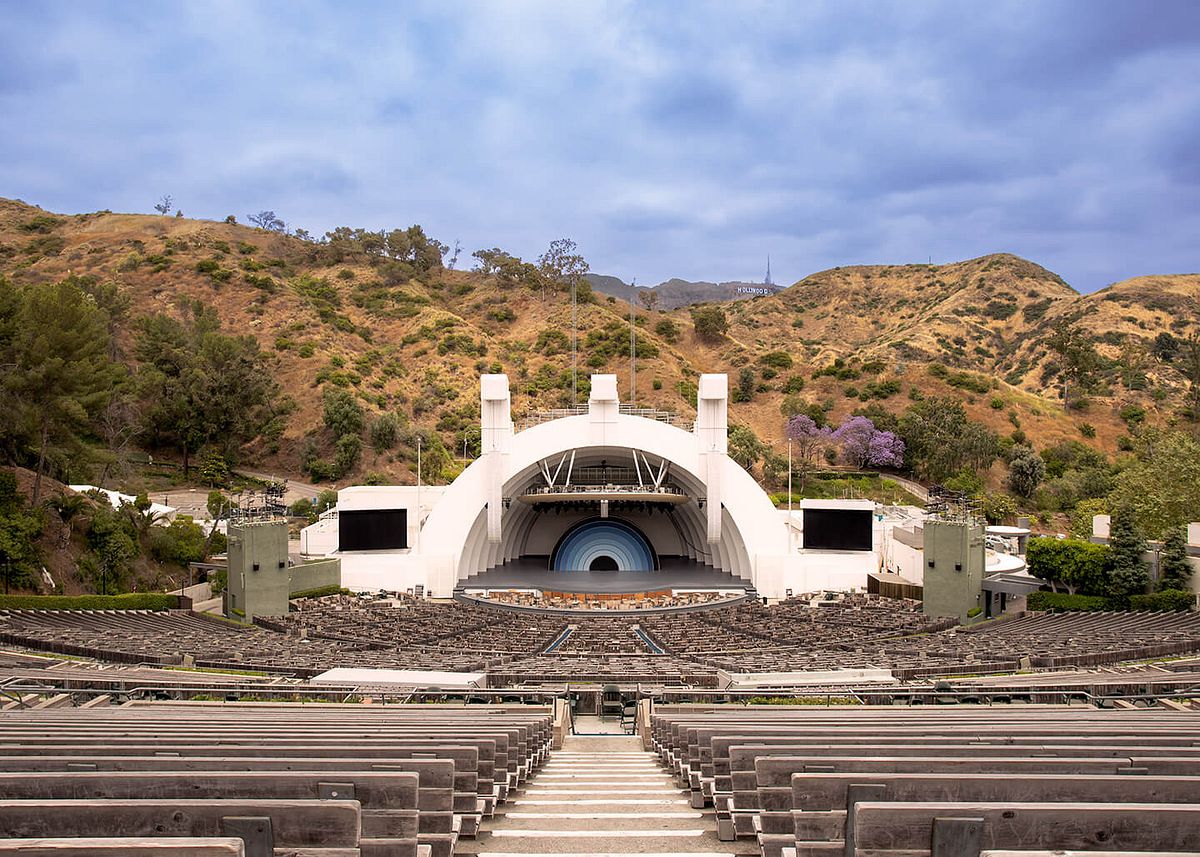 Here in Hollywood Hills the creativity never ceases, and music resonates long after the concert is over. Join me — your Hollywood Hills real estate photographer — on a tie-tyed daydream of one of Los Angeles' most captivating areas.

The symbiosis between the landscape and the people who live here is a thing of legend, and the two will be intertwined for years to come. The ethos of the California gold rush is still very present and potent...
If one is lucky, he/she just might just strike proverbial gold. 
Dreams aside, the time is well worth passing in Hollywood Hills, and reasons are plentiful to make this artistic haven a home.
As an agent representing luxury real estate in Hollywood Hills, you know what the locals are into and what they expect when purchasing a home...
You also know I'm like a broken record: What about home buyers currently residing in other parts of California? Other states? Are they aware of the treasures that await them should they make the move to Hollywood Hills? 
I highly recommend using your listing on the MLS to create awareness of at least a few of the area's finest facets.
Getting more offers is a great thing, and giving buyers a full picture of the area is a great way to make it happen.
How Can a Hollywood Hills Real Estate Photographer Help?
With Value Added Photosets, of course!
You may have already checked out my post, Los Feliz Real Estate Photographer Focuses on Neighborhood Sites. Well, the same applies with Hollywood Hills...
Add even more value to your listing; have me provide you with photography of local sites and features that boast the same high quality color, composition, and editing you're used to from FEELS Photoworks' luxury home photography. 
I'll unlock my Hollywood Hills image library, and you can custom select photos which you feel most effectively represent your listing. And you can do it directly after I photograph/Matterport the property, or later at your leisure. It's your call.
You also have the option of having photos of local attractions taken specifically for your listing. Provide me with a shot list, and presto, they will be delivered along with the images and virtual tour of the home. 
And remember, if the weather isn't ideal, it's quite alright. I can take care of it in editing. Take another glance at Burbank Real Estate Photographer: Before & After Photos on a Rainy Day to refresh your memory.
---
Ready to super-charge your listing?

Call or Text:
818-961-4277

Or go to:
Los Angeles Real Estate Photography Services & Pricing
---
However you go about it, please do include value added imagery in your stunning Hollywood Hills listing on the MLS. Yours will stand out from the pack!
Speaking of standing out from the pack, how about those groovy Laurel Canyon folk?  
Okay, I guess I'll pump the breaks on the Delorean and slow down a bit. No time machine required.
After all, Laurel Canyon Boulevard is a site to behold all the way up to the epic lookout point of Mulholland Drive. I think they were considering changing the name to "Memory Lane" at one time...
Be that truth or rumours, nostalgia will always be a selling point here. 
Provide a glimpse into rock & roll's past
Rock royalty took a creative stand here in the '60s and '70s, and this diggable neighborhood is permeated with classic pop culture mythology.
You don't have to listen to CSNY to know that Laurel Canyon and the drive that was once a rock and roll fantasy is a selling point for many considering making the move.
So consider including some super cool imagery of this special area in your Hollywood Hills real estate listing on the MLS... Like, check out the happening views, man.
Remember, striking gold? 

The drive up Laurel Canyon Boulevard (north from Sunset Blvd. to Mulholland Dr.) is a SoCal favorite, and locals have their cherished nooks all along the long and winding mountain road. 

For writers, musicians, online creatives, and more, this is the place to be. The "creatures (still) meet" at Canyon Country Store, a local favorite immortalized in song by Jim Morrison and The Doors in 1968.
I say, show potential buyers some of the views and sites that inspired their favorite songs and are currently inspiring the creative endeavors of many locals. 
Those considering the move to the area may very well be looking to catch the exact vibe that Laurel Canyon resonates on. Give them a feel for the energy by including photography of local sites in your listing.
Let's take it on down a notch... The altitude really gets to me - Leon Russell, "Tightrope"
A Hollywood Hills Real Estate Photographer in the Heart of Los Angeles
Both secluded and perfectly positioned for residents to access every major freeway in Los Angeles, homes in Hollywood Hills are coveted and worth their price tag. I really enjoy highlighting the magic contained inside your luxury properties here.
LOCATION LOCATION LOCATION
Nestled elegantly between bustling Studio City, happening West Hollywood, and ever-green Griffith Park, Hollywood Hills is as centrally located as any place could be in inside the spiraling network of traffic-laden streets known as Los Angeles. 

Santa Monica and Pasadena are more-or-less equidistant from Hollywood Hills, making it an ideal jumping-off-point to hit the highway and be on time to any number of different key destinations from the valley to the beach. 
Seclusion, Right Here in Tinseltown 

Above Franklin Avenue, privacy becomes a beloved amenity. Things slow down a bit and get quieter for locals here. When they wake up, the sound of nature becomes prominent, and noises associated with the big city are fainter. And yet, when they want excitement and the weekend comes-a-calling, Hollywood Blvd and a great time is only a jaunt away. 
Runyon Canyon Park is an anytime getaway for residents of this area and their canine friends. There is an easier path for a leisurely stroll, and a harder one for a more athletic workout. At certain times of the year, views provide visual clarity all the way to the Pacific Ocean. 
Whether the panorama is crystal clear or not, this easily accessible part of the Santa Monica Mountains is cherished by locals. Including some great photos of the park is a smart move where your Hollywood Hills listing is concerned. 
I'll take the exhilarating walk and snap the pics so you can keep on rocking in the free real estate world. It's just easier that way too; I keep a photographer's schedule and whatnot, and you've got your open houses and negotiations...
But let's do meet up to decompress soon!
Too Soon? This Hollywood Hills Real Estate Photographer is Ready For Fun
At the southeastern edge of Hollywood Hills is a strip of leisure that everyone loves. We can meet at Birds for a delectable lunch outside, then move on to Upright Citizens Brigade for a rib-tickling evening of comedy. I'm here now at The Daily Planet for a hot read, so I'll see you soon. 
I can't really meet up with you now, because I'm on the job, but you get my point, and you know "where" I'm talking about in Franklin Village. Everybody loves this spot because it's loaded with hipster fun and makes the neighborhood a lively place to be. 
The Magic Castle is another spot that locals love having in the neighborhood and aspire to be a part of. Milt Larsen's (RIP) enchanted club requires a membership to partake in and enjoy, but not to photograph outside. I can do that impeccably without the use of magic.
You know what's coming: include it in your listing! 
I get up close and personal with these buildings, going inside and photographing close-ups of local food specialties and leisure activities whenever possible. 
Take advantage of my exploration, and say "yes" to value added photosets.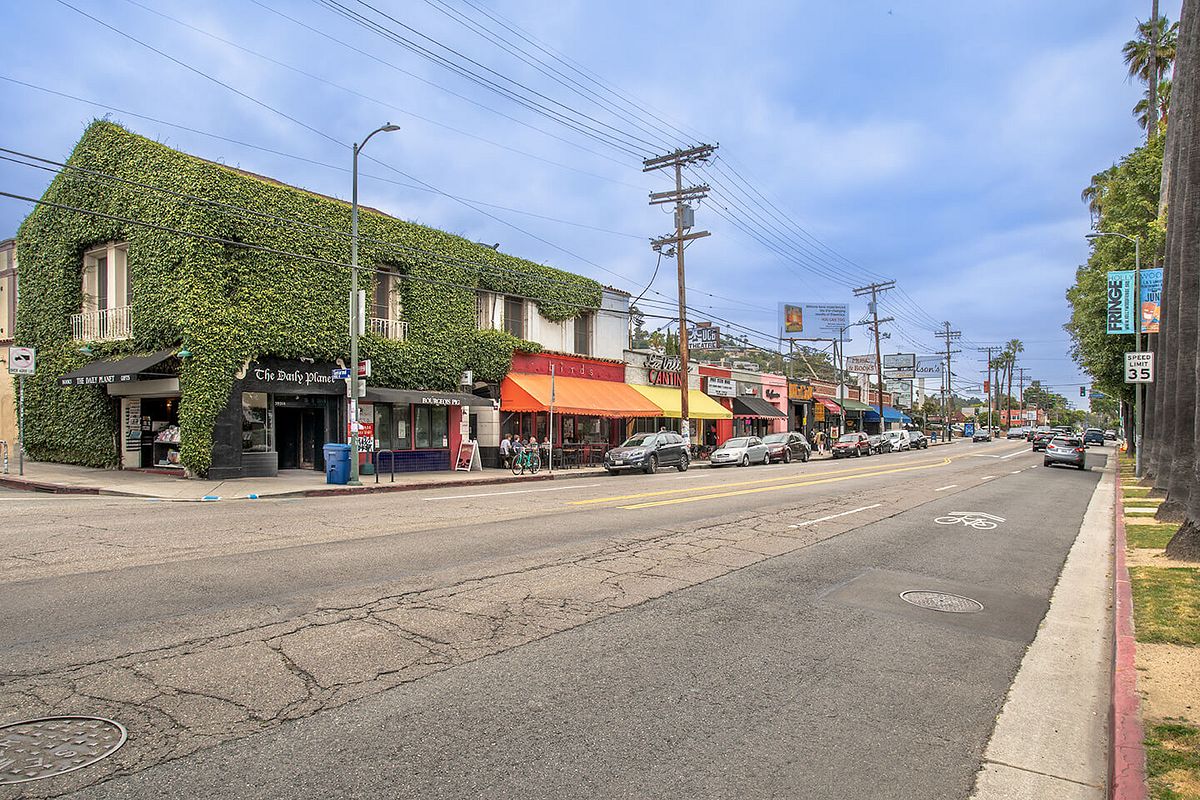 Well, that's all for today, friends.
Let's talk more about value added photography before I arrive at your next luxury property in Hollywood Hills. 
I can't say enough what an improvement it will make to your listing on the MLS.
Ciao for now!
>> Click here to review services and pricing, and book an appointment.

Call or Text:
818-961-4277
Email:
feelsphotoworks@gmail.com