Hello, my name is Vincent. I've been an Angeleno for 15 years, and I have roots in Missouri...
My work is based around the conservation of things wondrous and worth sharing. I had been a professional chef for many years before shifting to food photography and styling, travel photography, and luxury real estate photography.
There came a point in my creative life where it became essential for me to connect lifestyles and agricultural practices to how people eat, make merry, and relax, and I found that wielding a camera gave me a wonderful opportunity to do so.
Capturing the right moments
With each new adventure, I strive to capture moments which bring the viewer closer to the subject, not drive them away from it.
There's nothing I love more than to meet new people who live lifestyles completely different from my own and then break bread with them. Being able to photograph while learning about how they live is a gift I'm always elated to receive! I personally find brotherhood to be a little more tangible with each new slice of ​life I take a bite of. ​
——–——————————
"We have hired Vincent for our family's major life events over the past two years, and we couldn't be happier with the results. He follows through on everything he says he will do. Vincent is a detail-oriented photographer who's super personable, energetic, and very talented at his craft. Would highly recommend him to anyone."
Chef Charles Voudouris
——–——————————

I hope to appeal to your innocence, your wonder, and your sense of questioning authority. I take pictures in the spirit of our time together and apart, and I pay homage to the brotherhood of man and the cosmic scale to which I believe it extends.
I hope you feel like I do in respect to the benefits of being kind and the conservation of kindness. I hope the way I look at things helps you see the commonalities in people and the differences which make them fascinating and unique.
I'm a rock and roll guy...
I believe music unites our respective journeys, and that sound has an effect on our collective consciousness. I hope some of my photos evoke songs you've enjoyed, cried to, gotten chills over, or just plain rocked out to. That is our radio.
Aside from luxury real estate photography and food/travel-based work, I love editorial portraiture and photos that accompany a great story.
I can frequently be spotted around town with my 5 lb. chihuahua-terrier, Tune. Just as frequently, rock music can be heard resonating from my studio on the street level.
I studied photography at CSU under John Eisele and attended the Cooking and Hospitality Institute of Chicago. I have photographed and learned from people in many countries, including Italy, Germany, France, Spain, Greece, Romania, Hungary, Tanzania and Morocco.
Hiring me as your photographer is a breeze

Where booking appointments is concerned, the phone is the way to go! It's the best way for me to gain a robust understanding of your project from the get-go. Getting the images you want shouldn't be a daunting process, and it won't be after we talk!
It's easy to hire a real estate photographer in Los Angeles (I'm also a Matterport technician.) Delivery times on luxury real estate photography and 3D virtual tours are typically 1 to 2 days. Floor plans can run 3 days.
Travel/food and other photography turnaround varies according to image count, difficulty, and travel times, and can range from 2 days to a week.
I sincerely hope to get to know a few things about you and your project needs. Have an amazing day!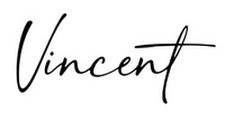 Click here to learn more and book an appointment.