It's 2023 — of course you're interested in drone photography for your listing. I admire the work that world-class real estate agents like you do. I constantly get glimpses of how tough it is.
The diligence that you and agents like you have to exhibit in order to stay in front of buyers while meeting the expectations of sellers has inspired me to push the limits of quality and convenience at FEELS Photoworks.
I realize that despite the immense rewards your profession can bring, there are unpredictable elements that make it stressful at times.
That's why I continually aim to provide more value with my services, helping your properties to be as alluring as they can be on the MLS, and assisting you in making a faster and more profitable sale so you can move on to your next adventure all the sooner.
♢

̊My day is complete when I've made your day a little easier, and when your listings garner more interest through my work!
♢
Drone Photography in Los Angeles
Look, I know we were trying to re-connect, but there's a tiny elephant buzzing around the room, and it's my DJI drone. [Hey there, little big man — I was just getting to you...] Drone photography in Los Angeles is in demand for several reasons, and real estate is one of them. [See buddy, we're talking about you now.]

In the bustling real estate market here, it feels like aerial photography and videography are being used even for properties where the professional touch is lacking with interior photography, and for homes that aren't in prime locations.
That's because a drone's camera can capture a beautiful home's architecture and exterior design, landscaping, and relation to the surrounding topography. This brings an expansive quality filled with possibility to countless listings.
There is no denying that drones can get stunning photos and video that were previously unfathomable, and real estate is just one industry that is accepting this power as being part of a status quo based on comprehensive online visual experiences.
Let's consider getting with the drone program... together.
Why Should You Use Drone Photography in Los Angeles?
Aerial photography has become a standard in our city to showcase properties in relation to the lay-of-the-land. There are cities and states where it doesn't matter so much, but that's certainly not the case in the action-packed city of angels. So much beauty can be observed from high above it all, and people here perk up to listings where drone photography is present. It's becoming undeniable at this point!
♢

Homes with aerial photos sell 68% faster than houses with standard images alone.
56% of realtors use drones to market listings.
♢

As we know, there's no reverting to a simpler time where folks visited open houses for the great doughnuts and left talking about putting in a bid...
The enticement generally begins with an exemplary online impression.
A richly-presented photography package including drone imagery helps turn enthusiasm for your listings on the MLS into real world showings. It's there that your skills get to really shine. Aerial imagery is a fantastic way to begin the domino effect that turns browsing into bidding.
Even when a property isn't that close to the mountains or the coastline, well-framed drone photography makes it seem like it is! It suggests that Southern California's natural amenities are within reach for people, and consequently, the "close-ups" of your stunning properties become all the more tangible for today's generation of home buyers.
Are there properties that aren't a great fit for aerial imagery? Ones where money can be saved by selecting a more simple photography package?
Absolutely. If there is anything I believe in more than old-school honesty in the service trades, it's eluding me... Some very attractive properties run the risk of being degraded in online visual value by their surroundings. Think extensive developments in close proximity, unsightly areas where nature has had its way with the earth, and areas that convey nothing but concrete jungle as far as the eye can see.
Granted, I know these properties of yours are still incredible and worth top dollar, but the top-down shots might not convey that. Save a few dollars, skip drone.
But, otherwise...
You're a stickler for staying hip to market trends and monitoring phases of the real estate landscape. The game may always be changing, but the tools to create an enthralling experience for buyers are at your fingertips. Drone — and its photographic benefits — is top on that list of tools.
Allow me to save you time and money by providing aerial imagery, along with impeccably sharp interior/exterior photography and an expertly executed 3D virtual tour, for your next luxury listing.
Ready for your aerial shots?

Call or Text:
818-961-4277

Or go to:
Los Angeles Real Estate Photography Services & Pricing

Why Should You Use FEELS Photoworks For Drone Photography in Los Angeles?
I'm proud to say that I am an FAA licensed and comprehensively insured drone pilot. Take comfort in knowing that my drone won't create any mischief for you and your clients!
And sure — you could buy your own high-quality drone, but studying and passing the exam, and getting enough flight hours under your belt to manage your own drone photography program can be daunting.
The quality I continually produce in the way of still photography and Matterport 3D tours is mirrored in my aerial photography. I take your hard work and the relationships you establish and nurture with the utmost seriousness.
I wouldn't think to incorporate a third camera into my toolkit if I wasn't sure it would assist you even further with the success of your listings!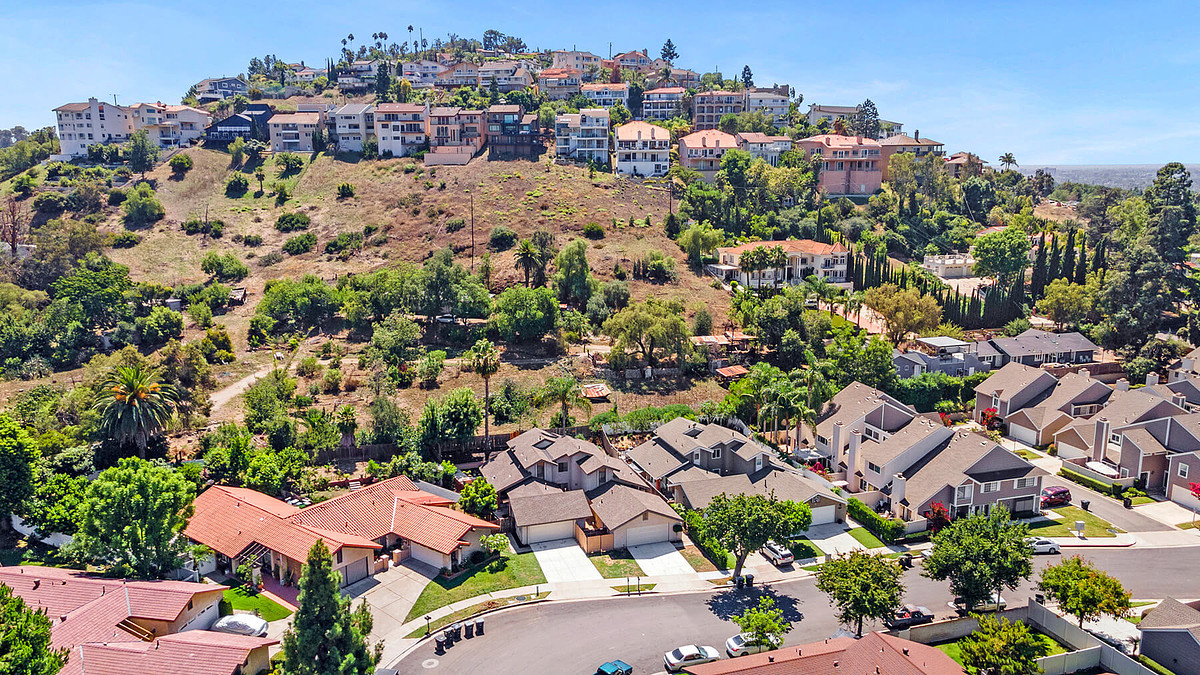 Rest easy and save yourself any headache of having to make your listing more complete for buyers online. Continue to write comprehensive and alluring descriptions for the MLS, and hire me to create a thorough visual experience...
Take advantage of the technology at hand, and FEELS Photoworks' speedy turnaround time.
Get the entire package: stills, 3D virtual tour, and drone.
My AUTUMN SPECIAL is brimming with spice and includes every visual you could possibly need to turn web traffic on the MLS into bids for your luxury properties.
I look forward to working with you!