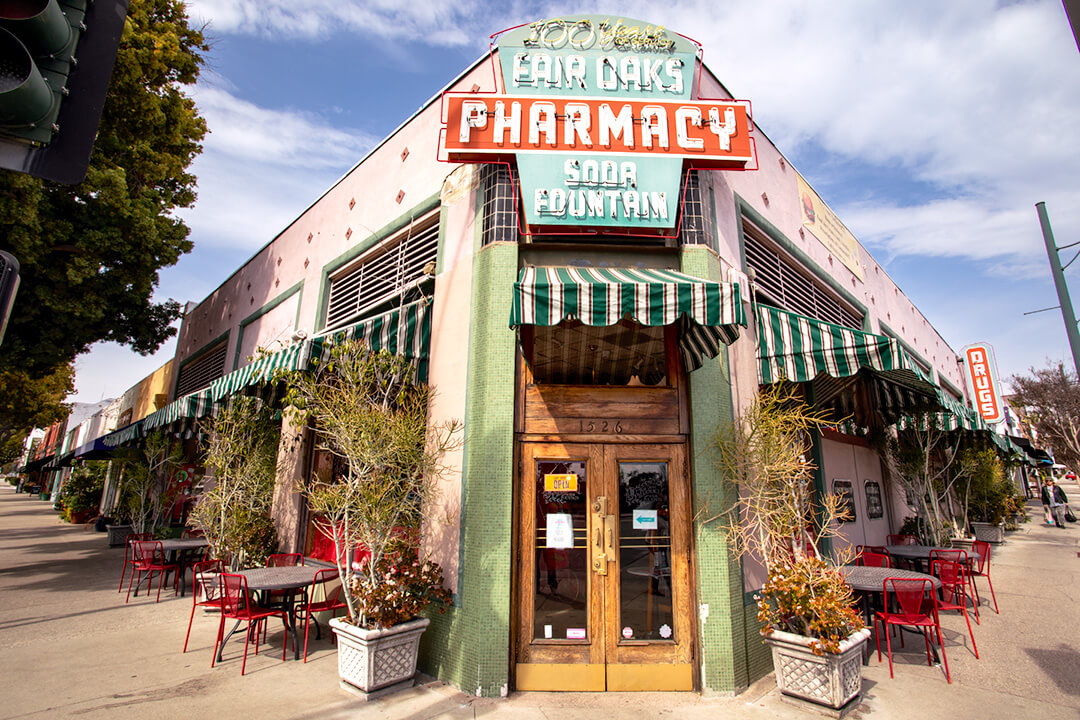 You know your South Pasadena listing is a gem, not only for its features, but for its ideal location. You've finessed your description on the MLS, and placed stunning imagery, and a Matterport virtual tour — both produced by a qualified South Pasadena real estate photographer — alongside it. 

Everything is in its right place, right?

Almost.
People considering moving to South Pasadena search on the internet for everything from leisure activities to schools. 
How can you address their interests and needs to make your listing truly comprehensive?
Include Local Attractions in Your South Pasadena Real Estate Listing

South Pasadena is a great place for families and individuals to lead a healthy, wholesome lifestyle, and it's only a hop-skip-and-a-jump away from bustling Pasadena, happening Highland Park, and Alhambra — a city with scrumptious Chinese food and family-friendly nightlife.
Depict South Pasadena as the prime home buying location it is, and showcase the city's key attractions in your listing.
Cleaner Air, Distinguished Schools, a Range of Leisure and Worship Options, Veterinary Expertise... 

South Pasadena is all that and a bag of artisan-crafted chips.
FEELS Photoworks proudly offers imagery of those attractions with Value Added Photosets. You can select images effortlessly, according to your particular needs, and receive them same-day.
---
Ready to enrich your listing?

Call or Text:
818-961-4277

Or go to:
Los Angeles Real Estate Photography Services & Pricing
---
South Pasadena has a lot going for it. The city spans only three-and-a-half miles and is more quaint than neighboring Pasadena.
Local attractions are all within reach of one another, and with plenty of reasons to rise early — and a few to sleep in on your off-day — South Pasadena has a reputation for being a great place to live. 
Sharp visuals depict those reasons for people. 

A more comprehensive listing on the MLS helps home buyers envision a life of their own making in South Pasadena. This equates to more traffic for your property, and a quicker sale. 

Join a South Pasadena Real Estate Photographer on a Snappy Visual Tour 
Picturesque Orange Grove Boulevard is a great way to get there from Pasadena.
Let's cruise on down!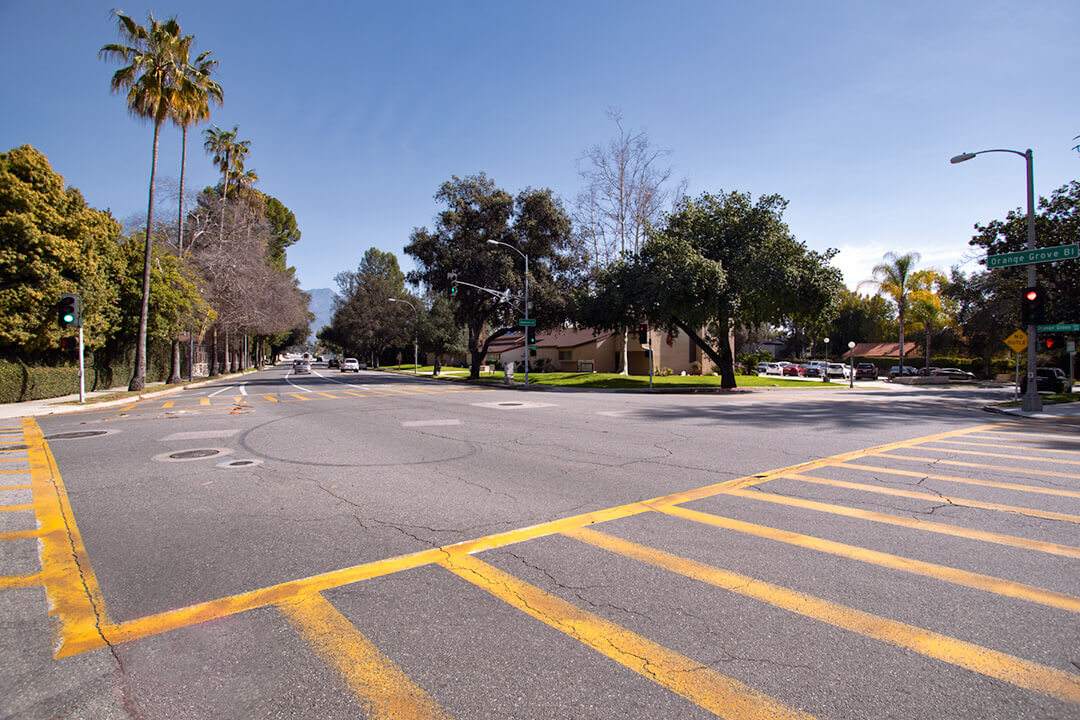 Residents of South Pasadena place a high value on clean streets and safe living conditions.
When you enter South Pasadena, landmarks make this and other civic priorities well known. 
South Pas is proud to be the first city in the nation to become an AGZA Green Zone City. 

Low-impact landscaping and land maintenance practices are used here, eliminating 2-stroke tools, and cutting down on localized air pollution, noise, and worker health issues in the process.

Take a deep breath, enjoy the ride.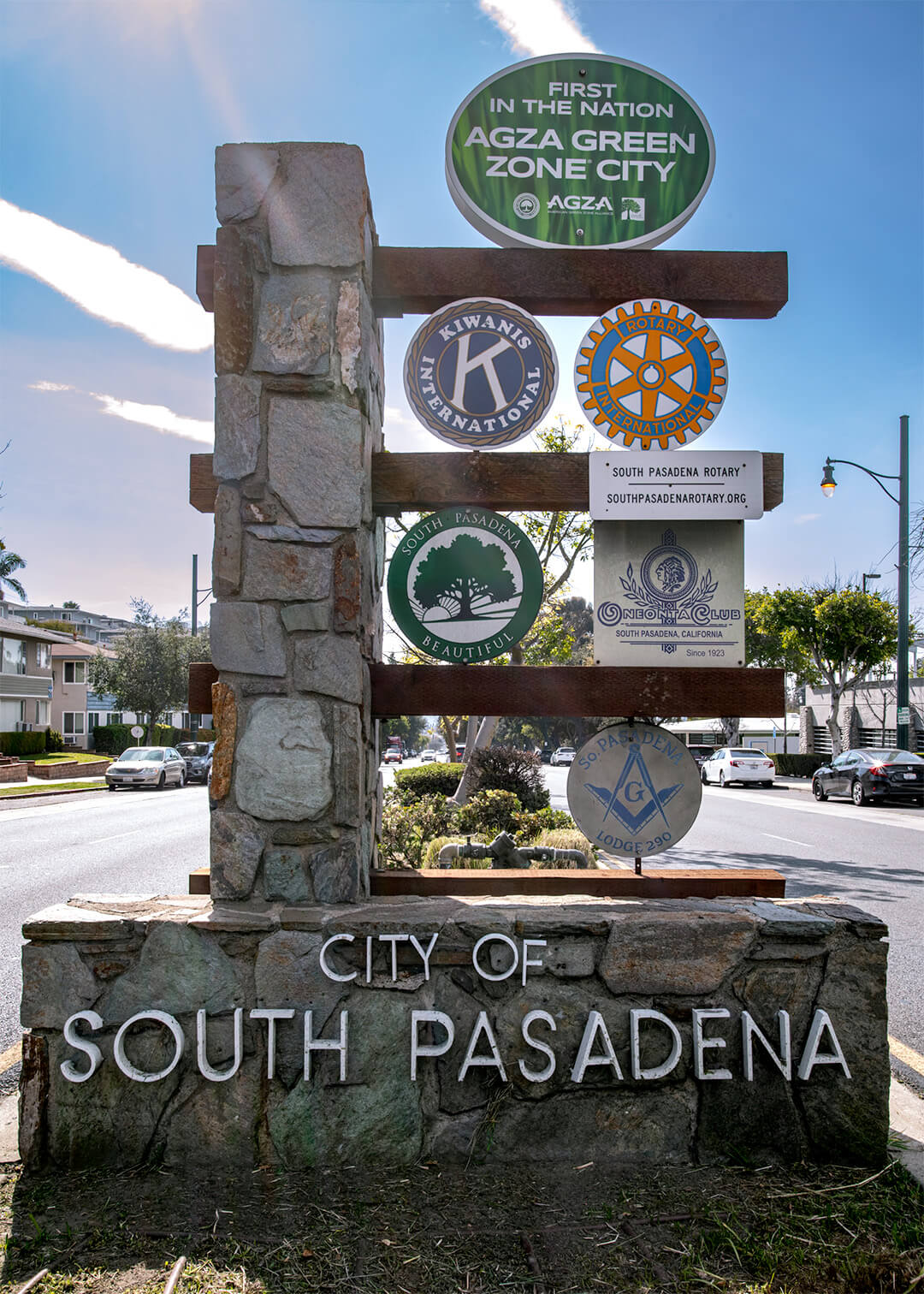 South Pasadena has some great options for taking in nature on a beautiful day. 
Parks Are a Standout 
Orange Grove Park is a family favorite where adults relax and children get some much-needed play time. 
Well-maintained playground equipment, tennis courts, and green grass are standouts that bring locals back on a regular basis.

My personal favorite outdoor spot is South Pasadena Nature Park just southeast of where the I-110 Freeway separates the city from Highland Park. 
A wide variety of local flora captivates the senses as you follow the stone-lined trail to who knows where. Give yourself some extra time to notice little critters coming into focus.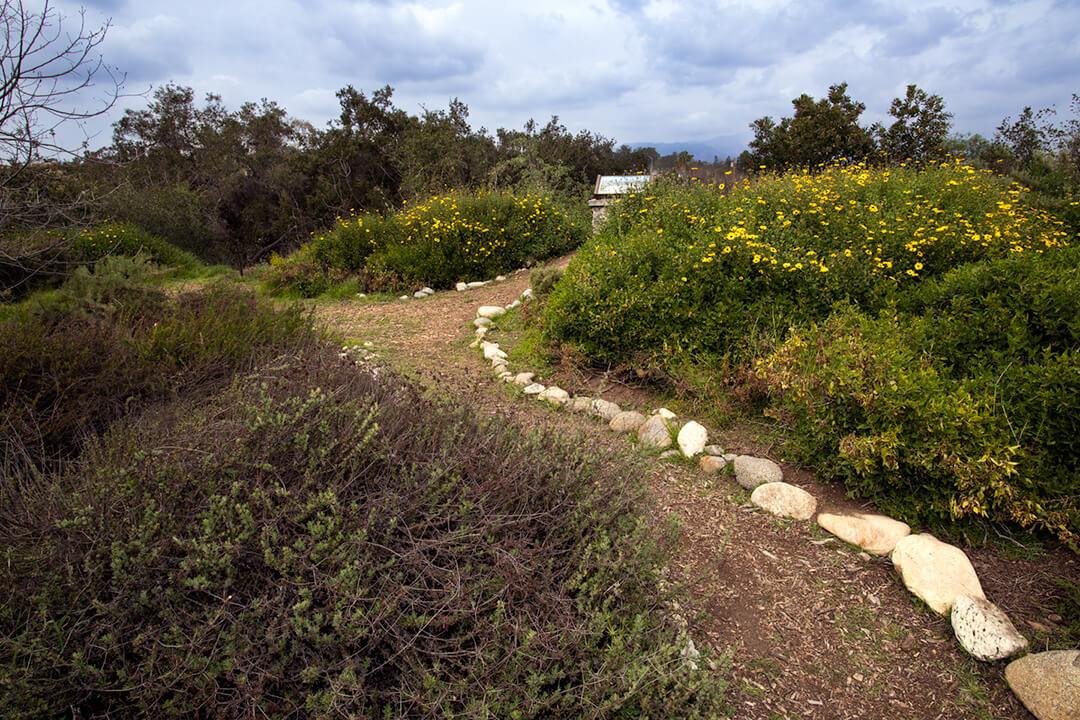 If you're looking for a lot of fun packed into one area, head just a few minutes west on Mission Street...
Arroyo Seco Recreation Area
Whether you fancy tennis, golf, the batting cages, or playing fetch with your pup, ASRA has you covered. 

Park your car in the spacious lot, pop the trunk, and grab your gear.
Arroyo Seco Racquet Club, Arroyo Seco Golf Course, All Star Baseball School, and South Pawsadena Dog Park all conjoin here by way of beautiful Lohman Drive. 
Where families are concerned, everyone can get in the exercise of their choosing. That includes you, Fido!

Chances are you're familiar with these attractions, but many people in the home buying market may not be. 
Give them a feel for the good life in South Pasadena by including images of the city's attractions next to the home they're already falling in love with.
(Do you have clients in other areas of Southern California? You might also like my article on Burbank real estate photography.)
An Experienced South Pasadena Real Estate Photographer Gives You the Edge
You proudly promote the best features of your properties, and FEELS Photoworks flatters them through photography and virtual tours.

But home buyers base their decisions on key features of a location in addition to the home itself. You have every reason to bring attention to those attractions on the MLS.

I created Value Added Photosets to make it easy for you to outfit your listing with the best the city has to offer.
Feeling peckish? I know I am

As a food fanatic and Los Angeles food photographer, I relish the gifts that South Pasadena perennially provides. The Thursday farmer's market is a great place to gather local provisions for weekend suppers, and Bristol Farms here is debatably the best supermarket in all of Los Angeles. 
When I don't feel like cooking, there are tantalizing alternatives like Gus's BBQ, or Shakers, where California Americana is served daily in the form of great pies and classic combo plates.
Let's get fancy and head over to The Raymond 1886 — a local institution situated on the South Pas/Pasadena border — with roots dating back to 1886. 
Just look at that inviting exterior! The inside is nothing to shake a stick at either.
The food is contemporary and filling, and the restaurant's excellent reputation as gastronomic successor to the illustrious Raymond Hotel is well deserved.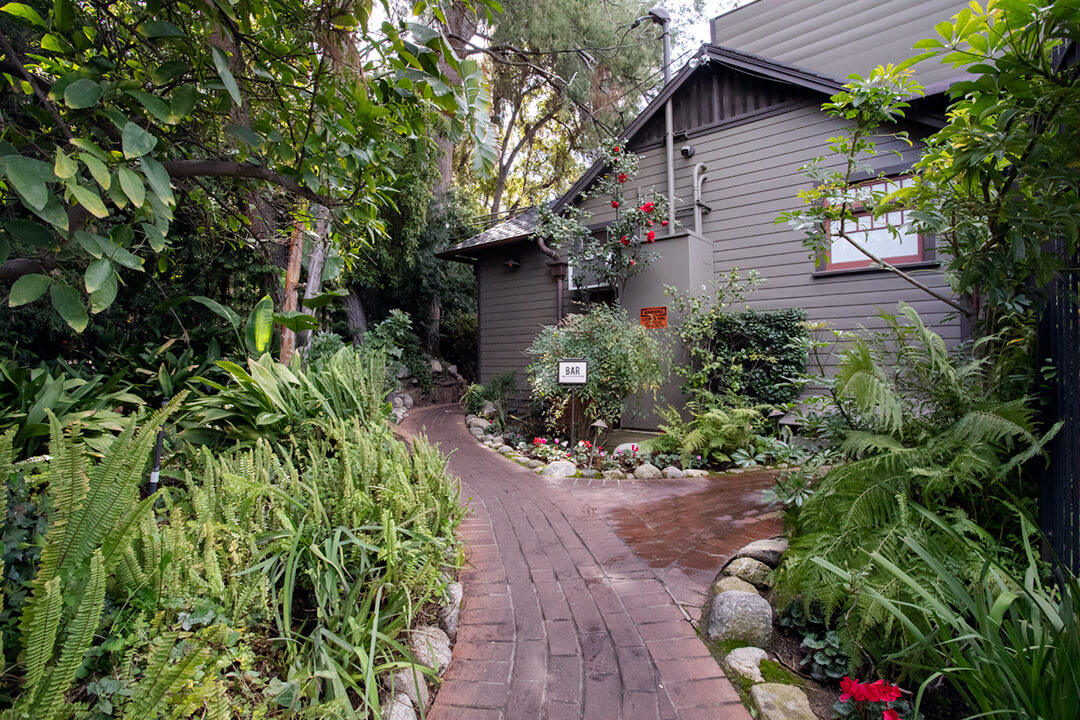 Wow, that was quite a lunch! Let's conjure up the stamina to get to the car and press onward...
South Pasadena Unified School District

Look at the colorful seal on the side of this building. It's a good sign for homebuyers with families.
That wholesome lifestyle I spoke of earlier is well represented in the South Pasadena Unified School district, where all 5 schools boast a California Distinguished School status. 
This includes: South Pasadena High School, South Pasadena Middle School, Arroyo Vista Elementary, Monterey Hills Elementary, and Marengo Elementary. 
Congratulations, South Pas... keep up the exemplary work!
Local schools like these are a huge plus for home buyers with children. Including imagery of them in your listing is a great idea.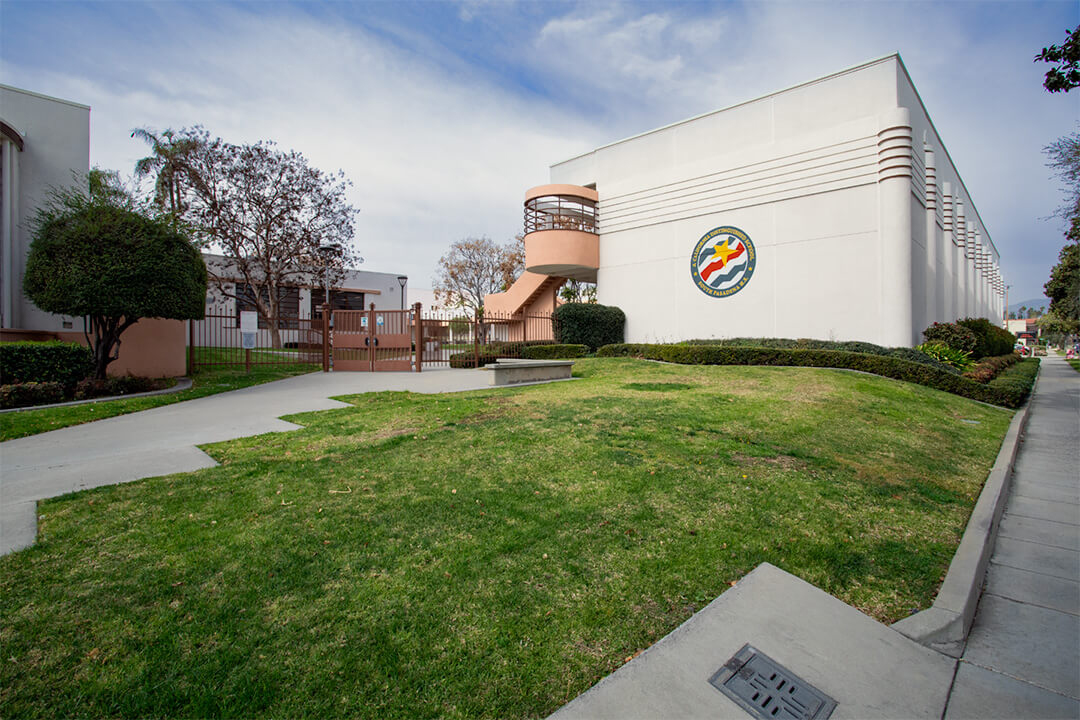 There are a variety of worship options in South Pasadena for families and individuals alike.
One comes to mind as an architectural standout. Let's take a look.
Holy Family Church
It's a stunning example of Spanish Colonial Revival Style architecture. 
As a real estate photographer in Los Angeles, I have extensive experience photographing detailed exteriors, and I love finding the best angles.
Holy Family looks great from several vantage points, even though the 3/4 with steeple on camera right is clearly the best.
As if the exterior wasn't nice enough, the congregation at Holy Family is even nicer. They're known for welcoming everyone, and people in the area, regardless of religion, like having the church and its goers around. They give back to the community, and that's important to people in the area.
It's also of interest to many people looking to move to South Pasadena. 
Consider including houses of worship in your listing!
Before we part for the day, let's move on down to Huntington Drive, close to where South Pas borders Alhambra on its southern side.
VCA TLC Pasadena Veterinary Specialty and Emergency

Let's face it, Los Angeles is a place where pets are put on a pedestal. 
This truth is epitomized at TLC, where veterinarians and techs work tirelessly — including 24-hour shifts Tuesday-Thursday — to diagnose, treat, and operate with the tender loving care of experts who are pet owners themselves.
There is every reason to include an emergency pet clinic in your South Pasadena listing, especially one with the prestige that TLC has.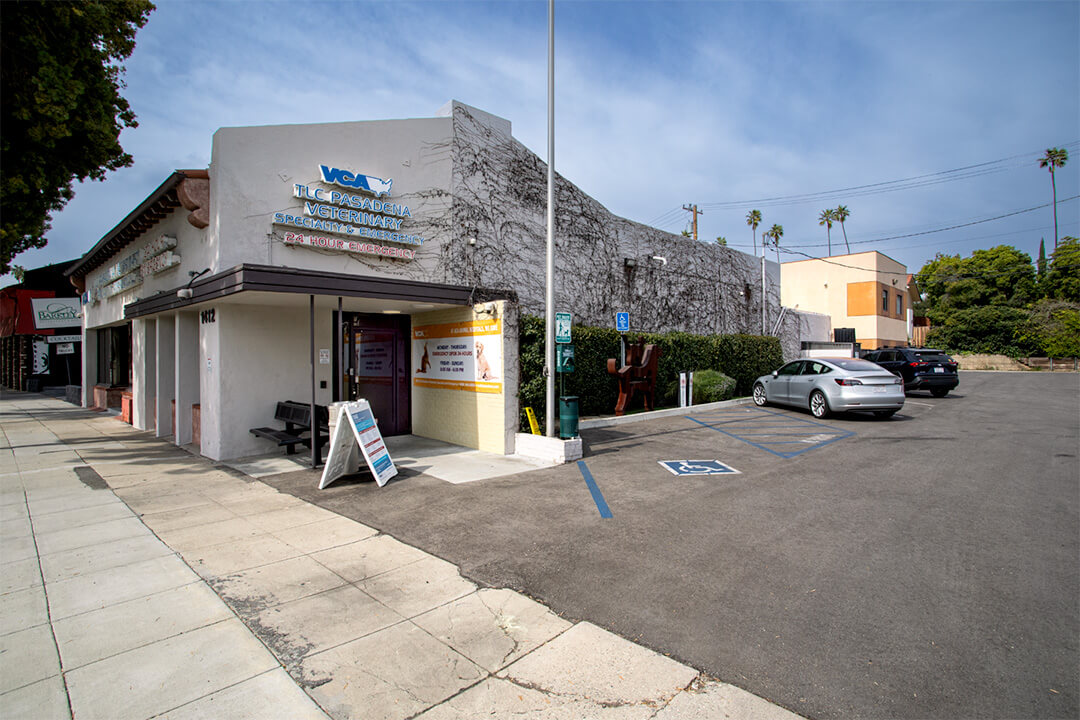 Upgrade Your Listing Now: Hire a South Pasadena Real Estate Photographer
It's easy!
UPGRADE YOUR LISTING: CLICK HERE FOR THE SOUTH PASADENA PHOTO LIBRARY
OPTION 1

You can choose a Value Added Photoset to be delivered alongside your property's images. I will provide you with a link to FEELS Photoworks' South Pasadena image library, where you can easily select images there by number and have them delivered same day in hi/res and web size.
OPTION 2
You can choose a Value Added Photoset to be delivered after your property's images, and at your convenience. I will then provide you with the link described in option one.
Now let's enrich your listing...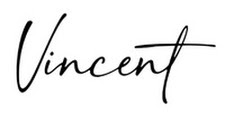 >> Click here to review services and pricing, and book an appointment.

Call or Text:
818-961-4277
Email:
feelsphotoworks@gmail.com